Remodeling? Choose Our Electricians For The Electrical Work
Electrical work is often needed when remodeling your home. If you are planning on some updates, we would be honored to help you with the electrical remodeling.
You need a professional Albuquerque electrician early on in the remodeling project to make sure that outlets, lighting, and other components are moved around or installed properly.
Let us help you with bathroom remodeling, kitchen remodeling, new room additions, or other home improvements. We have years of experience providing both residential and commercial electrical services ranging from new construction installations to complete home rewiring.
Tell your remodeling contractor that we can work with them on the electrical portion of the job. You can expect:
100% satisfaction guaranteed
Safe electrical work that's done right
Conforms to building code standards
Expert workmanship
Competitive estimates

Don't Try To Do The Electrical Work Yourself!
Most DIY electrical work ends up causing problems for the homeowner. Faulty wiring regularly causes house fires. Everything might be working fine after you first do it; but down the road maybe even a couple of years later you could find yourself with a malfunctioning electrical system.
When it comes to electrical remodeling for your home, let a licensed electrician do the work. This includes:
Wiring new outlets
Installing new switches
Replacing the lighting
Moving outlets or switches
Wiring new appliances
Moving or replacing ceiling fans
and more
In order to be a licensed electrician, we have to go through certain levels of training and have certain qualifications as well as ongoing Continuing Education requirements to maintain our license credentials. By hiring a licensed electrician, you already know that they possess a certain degree of experience that you can count on.
Count On Our Skilled Electricians For All Your Remodeling
Your electrical remodeling needs will be handled by expert electricians. If we find any existing problems that need to be addressed, our electrical contractors have solutions for everything and you can rest assured that we can fix your electrical system in a manner that is safe and follows the strictest electrical code safety standards.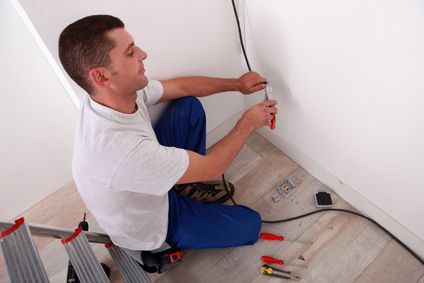 If you are looking for an expert electrician to help with Electrical Remodeling in the Albuquerque area, please call 505-246-6922 or complete our