Count On Our Albuquerque Commercial Electrical Contractors For New Construction
Looking for a commercial electrician to help with a new construction or remodeling project in Albuquerque? Whether your new construction project only needs lighting installation or a complete electrical system wiring, you can rely on Energized Electric to get the job done.
We know that your company is a major investment that you need to protect. You can rest assured that when you hire our contractors, you will get nothing short of high quality, efficient work, and top-quality products.
To learn more about our new construction electrical services, contact us today to speak with one of our master commercial electricians. We look forward to being your preferred electrical company for all your new construction service needs!
Finished On Time & On Budget
All Work Up To Code
Highly Skilled New Construction Electrical
100% Reliable - 100% Satisfaction Guaranteed

Hire Us For New Construction Electrical Wiring
When you plan a new construction project to house your business or as an investment, safety and energy efficiency will be important to you. You'll need all the power required to operate equipment with no problems and an electrical system to safely support the load.
Our commercial electrical contractors are trained to help you optimize the performance of your company's electrical system and install it all according to code. The design of the wiring layout is going to play an important role in the safety of the building as will our installation.
No Safety Code Violations
Wiring Custom Designed
Expert Installation
Choose Our Electricians For New Addition Construction
We are proud that our commercial electrical services have a proven track record of excellence. Don't take the chance with the new addition construction, especially when it comes to the electrical work because the safety of the building is at hand.
Discuss your project with our expert commercial electricians and get an estimate for the electrical work today.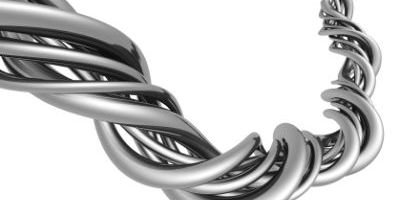 Recent Articles
Why Your Outlet Isn't Working
You're about to go to bed, and your dead phone is in your hand. You plug it into the wall outlet by your bed, and go to sleep thinking that it will be fully charged when you awaken. However, you wake up groggy and without a charged phone, and you wonder why. […]
Read More
The Importance of Electrical Safety Inspections
Hiring an electrician to check out your electrical wiring in Albuquerque may seem like a hassle at first, but scheduling electrical safety inspections is extremely important to the well-being of your home and family. The National Fire Protection Association (NFPA) affirms[…]
Read More
For more information about our New Construction Electrical Service in Albuquerque or our other service areas, please call 505-246-6922 or complete our