Increase Home Security With Our Hardwired Surveillance Camera Systems
Surveillance cameras are everywhere today, so make sure you have them where you need them most. At Energized Electric, our Albuquerque electricians can install a hardwired surveillance camera system that doesn't have the problems that wireless models do.

We install all kinds of cameras for your home including:
Security Cameras
Multiple Cameras
LED Cameras
Wireless Surveillance Systems
Digital Surveillance
Infrared Surveillance
New Surveillance Systems
Upgraded Surveillance Systems
And More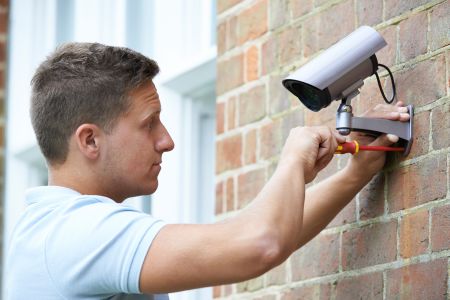 Whether its a modern baby monitoring system or you need to record the daily activity in your house, you can trust that Energized Electric has the right surveillance camera solution for you.
Call today to get a competitive estimate, expert workmanship, and all the help you need to choose the right low voltage equipment.
If you are looking for an Albuquerque electrician who installs Surveillance Camera Systems, please contact us today at 505-246-6922 or complete our